John Cena Top 10 Backstage Stories | real life evolution photos and video
These Wrestlers Let John Cena Have It
Here's a list of wrestlers that let John Cena have it.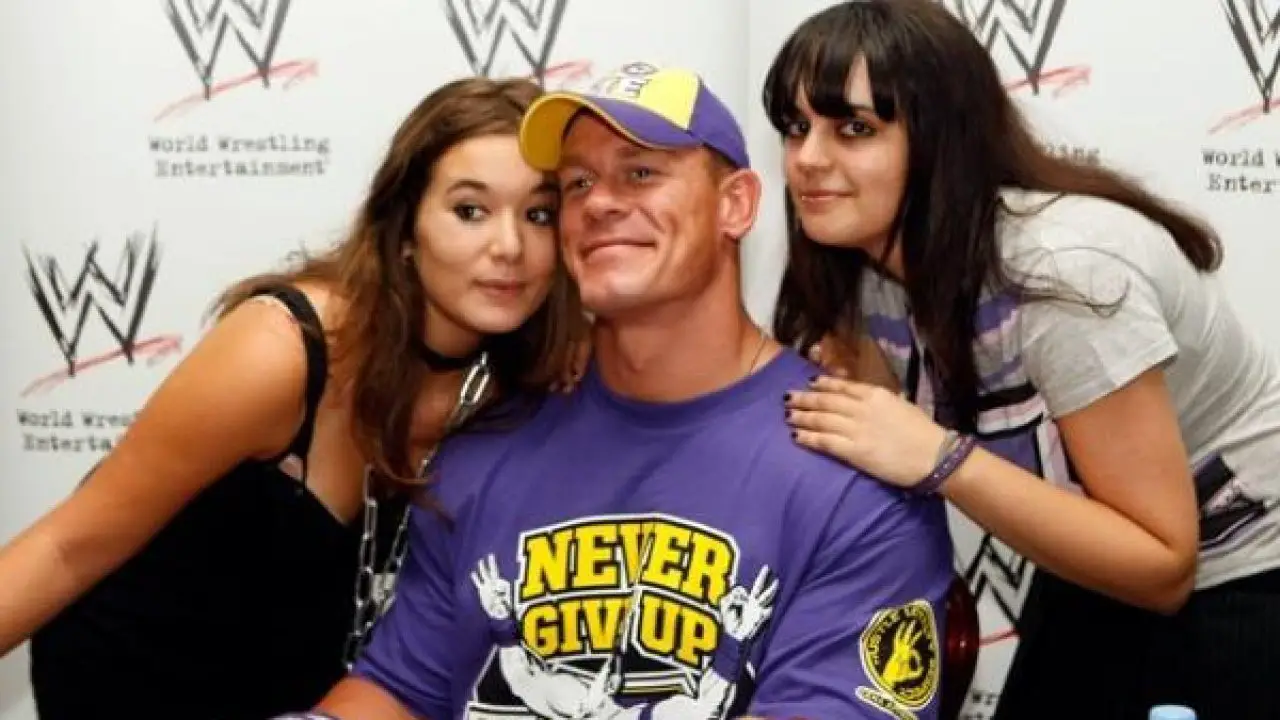 No matter what the profession, when you're on top, fans and media will nitpick at everything you do wrong. That was the case for Michael Jordan during his prime – we can say the same for a guy like Tiger Woods.

In the world of pro wrestling, John Cena has been the face and like the other poster boys, Cena has faced a lot of critics throughout the years.

In the following list, we'll specifically dissect what his peers have to say. These wrestlers haven't been afraid to speak their truths. A lot of them were wronged by Cena backstage while others hold bitterness for other reasons.

Enjoy the article and like always be sure to share it with a friend. Without further ado, here's a list of wrestlers that let John Cena have it. Let's get started.

John Cena Top 10 Backstage Stories | real life evolution photos and video
10

Renee Dupree
We all know by now, John Cena can cut one heck of a promo. However, in this instance, Rene Dupree took exception. John Cena made mention that the Ruthless Aggression Era was filled with rejects. It promoted Rene to go on the defense, lashing out at Cena for his words;
"Well Super Cena let me tell you this, for the past years your people have been showing up at my shows and my signings and I even had one douchebag call my house about a half dozen times. Are y'all butthurt that I actually have a life? That I'm actually busy without you? That I can get it done without the WWE?"
9

Ryback
"His character is the ultimate good guy but people buy into it."
Ryback had a different experience with John Cena. He made mention that John was quite protective of his status and if he felt a threat, he would take care of it instantly. Ryback also recalled a moment of Cena alongside a father who thanked him for his charitable work, according to Ryback, John answered back with some insensitive comments.
8

Batista
Batista took a different kind of shot at John Cena. He didn't touch anything in-ring related – instead, Batista discussed how Cena and The Rock are different in the Hollywood realm compared to what he's doing. Batista was basically saying that their work isn't the greatest from an acting standpoint;
"The Rock and John Cena are wrestlers who became movie stars, "I'm … something else. I was a wrestler. Now, I'm an actor."
RELATED – Bray Wyatt WWE Evolution photos and video online (The Fiend)
7

Chavo Guerrero
Rarely did John Cena take a hit for his in-ring work. Say what you must about Cena, however, the guy could work and hang with the best of them. According to Chavo, that wasn't exactly the case. The wrestler made the claim that it was his opponents that made him look good;
"If he can't wrestle, then he can't wrestle, you know? Very, very few and far between do we get a Triple H or a Rey Mysterio, a Randy Orton. That doesn't happen too much anymore. It's very few and far between. You can tell who's making John Cena look good."
6

Sabu
Sabu recalls working alongside John Cena as a stressful time in his career. According to the ECW legend, WWE management was on his back during the feud, wanting Sabu to take care of Cena in the ring.
Thankfully, everything went to plan, and Sabu made mention that things were a lot easier going once the match came to an end.
5

Ken Anderson
Ken Anderson was being groomed to possibly become a World Champion – at least that might've been the plan at one point. A botch during a match against Randy Orton changed everything, at least in Ken's eyes.
Anderson made mention in the past that Cena backed Orton's claims to Vince and ultimately, it caused his demise and release from WWE.
RELATED – Rock WWE News real life | Best moments training photos and video
4

Alex Riley
Riley is yet another WWE star from the past that blames John Cena for his shortcomings. According to Riley, Cena making mention that Alex wasn't ready for the big-time, basically putting his career with WWE on a downward trajectory.
Riley hasn't been afraid to call Cena out in the past for his backstage politics in the business.
3

Kenny Dykstra
The heat between these two stems from a relationship. Kenny was dating Mickie and at the same time, James was unfaithful with John Cena. After some questionable searches on her phone (checking if she and John Cena were dating), Dykstra put two and two together.
Kenny's career plummeted from that point on. He was released by the company, likely to protect Cena.
2

Wade Barrett
The Nexus was being groomed as the next dominant faction. However, at SummerSlam, their run lost so much momentum. According to Barrett, the group was set to go over against Cena's team. However, the day of the event, the outcome was overturned.
According to Barrett, Vince made the claim that he wanted a happy-ending to SummerSlam. Lots of pundits believe that it was Cena's call, who didn't believe in Barrett's abilities to take the ball and run with it.
1

Nikki Bella
It seems like John Cena has a lot of say – so much so that he was allowed to play the role of editor in the Bella Twins' new book. Nikki made mention that she included some stories from her time with John – though ultimately, a lot of them were taken out of the book.
Nikki made mention that she was trying to show her growth and side of the story from the relationship, however, Cena wouldn't have it.