Nikki Bella WWE Injury Pictures And Videos BIO Top Photos GIF
Nikki Bella doesn't think WWE paid the attention they should have paid after she told the company what she was going through.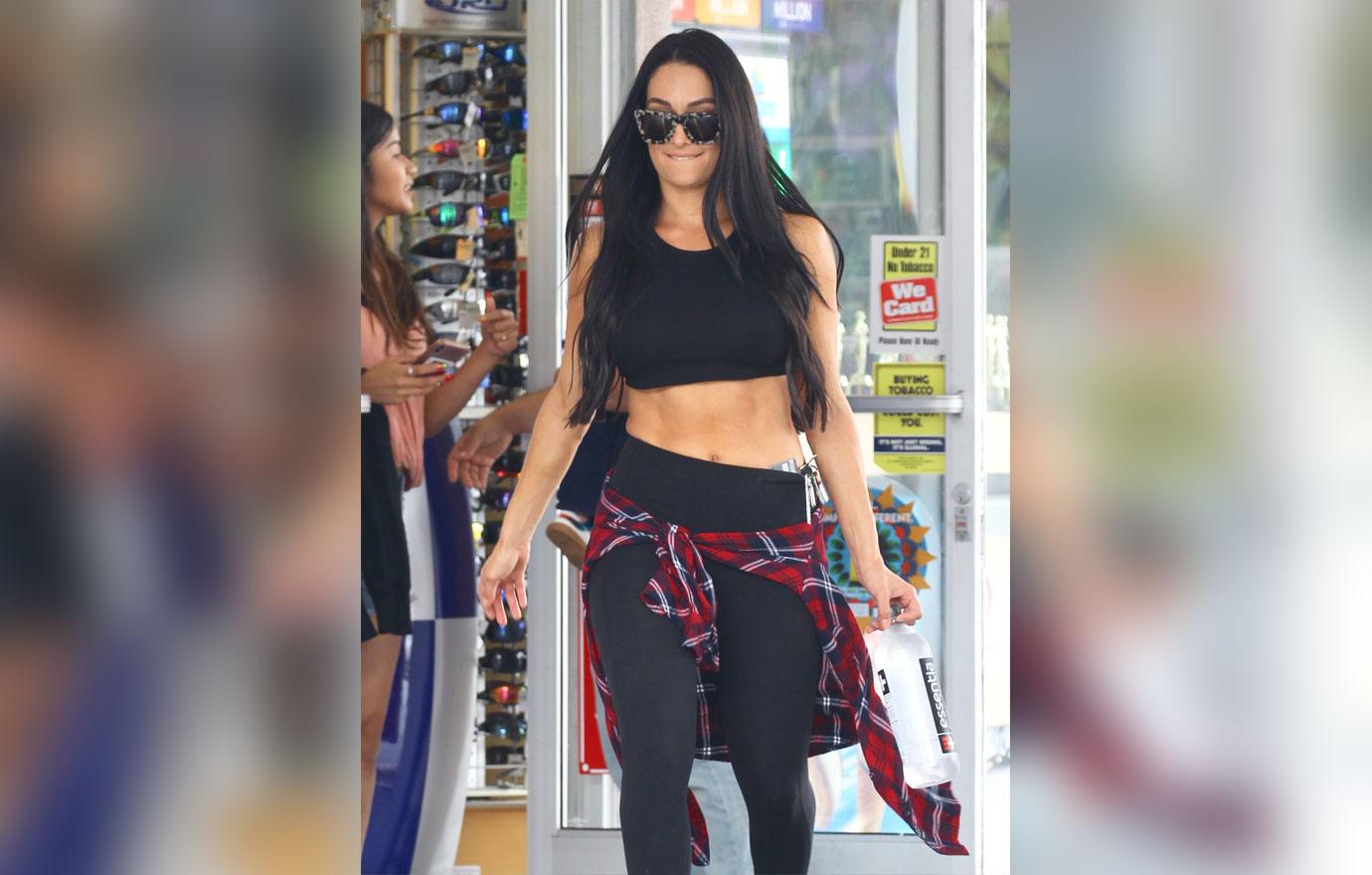 Nikki Bella has suggested WWE mishandled her neck injury because she's a woman. The former Diva was forced to retire from wrestling last year because of a brain cyst, but she suffered a bad injury to her neck in 2015 that needed surgery.The soon-to-be WWE Hall of Famer recently released a book called Incomparable in which she's accused the promotion of not taking her injury seriously. Her issues began in 2015, after she was thrown into steel stairs during a match. She says the stairs weren't supposed to be attached to the ring post but the crew forgot to tell her and her opponent they'd placed a steel bar between the steps.

Continue Scrolling To Keep ReadingClick the button below to start this article in quick view.

PREVIOUSLY: John Cena Top 10 Career moments WWE photos and video online

Nikki revealed having suffered an extreme herniation that prevented spinal fluid from reaching her C6 and C7 vertebrae and a piece was about to push into her spinal cord, something that could have caused paralysis or even death. Her legs would go numb and could hardly hold her up – she was told that her body was just tired after going to a doctor.

"I asked for an MRI, but they told me that it wouldn't show anything," she wrote. "They had no answer when I explained that my legs were going numb and giving out on me in matches, that I could only lie down in bed for a few hours at a time. Finally I had an MRI. I was in Austin, Texas, and I was backstage. A doctor came up to me to say: 'Just so you know, we're not going to find anything.' I would have given anything for that to be true."

She eventually got the MRI done, as noted above, but not before texting the WWE office: "Is it because I'm a woman that I don't get the same treatment as the male Superstars?"

"I was really frustrated because I felt like if I were a male Superstar, I'd be getting radically different treatment instead of being instructed to just sit at home and pray," she added.

Nikki Bella WWE Injury Pictures And Videos BIO Top Photos GIF
A Heartbreaking End
Nikki would undergo surgery in January of 2016, something which ended her metier as a full-time performer. She has a few matches after the operation, with her last coming at the Evolution PPV in 2018, before she was ultimately made to call it quits.
She's since been announced as a member of the 2020 WWE Hall of Fame class alongside her sister Brie.
Nikki Bella Accuses WWE Injury Seriously For Sexist Reasons video
Who else have they dated?
In 2009 John revealed he was engaged to Elizabeth Huberdeau.
They were married on July 11, 2009, but by July 2012 they were divorced.
Nikki, meanwhile, previously dated wrestler Nick Nemeth, who is known on-screen as Dolph Ziggler.
In May 2014, Nikki revealed on Total Divas that she had married her high school sweetheart at the age of 20 but the marriage was annulled three years later.