Superstars Might Join WWE Very Soon photos and video online
Rumored Athlete Names That Might Join WWE Very Soon
Judging by a few rumors, there are a lot of possibilities for athletes.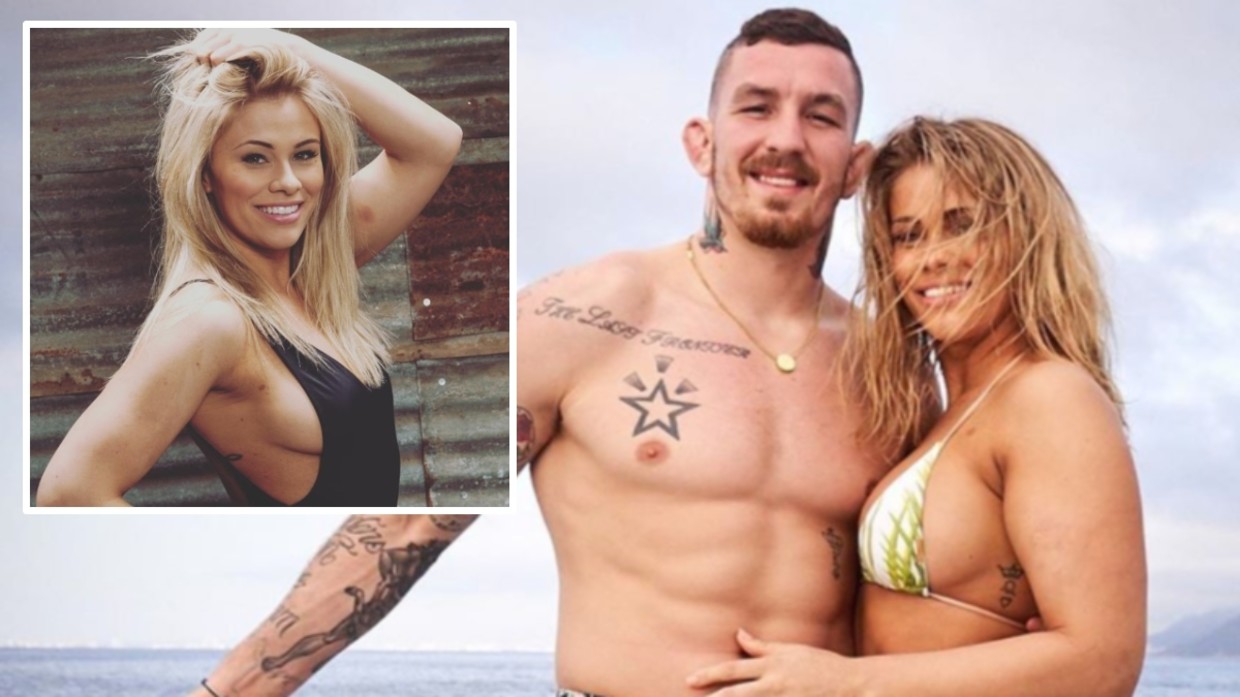 It is a strange, strange time in the world right now, but perhaps none stranger than in the world of sports. While sports like NBA aimlessly search for a return and the NFL's regular return season appears in jeopardy, the WWE has been allowed to carry on without fans during the entirety of this coronavirus pandemic. If that's not strange enough, it is just as strange to imagine Tom Brady not wearing a Patriots uniform, which is something we are going to have to get accustomed to before his first season as a Buccaneer begins. And that's just the tip of the iceberg: not only is his buddy Rob Gronkowski coming out of retirement to join Brady on the field by his side, but he also had a brief stint with WWE. That's right, Gronk has been wrestling.
A lot of athletes – like Ronda Rousey – have ventured into the tight spandex world of wrestling as of late. Truth be told, judging by a few rumors, it's a lot of possibilities for athletes.
Superstars Might Join WWE Very Soon photos and video online
WWE Top 10 Knocked Out In The Ring photos and video online
10

Jordan Burroughs
Jordan Burroughs is an Olympic gold medal winner who has been known to attend WWE events in the crowd with his family; his wife and children. Given the track record of Olympians like Kurt Angle to go to WWE to pursue a wrestling career, it would not seem out of the ordinary to see Burroughs go that same route.
9

Simone Biles
Simone Biles, prior to their recent breakup, had a boyfriend working for the WWE. His name is Stacey Ervin Jr. and he recently signed on to WWE through the NXT Performance Center developmental deal. Now that she cut ties with him and unfollowed Ervin, it leaves one to think that any and all hopes to join WWE, but she could still find a back door to get to the big stage her own way.
8

Nate Diaz
After The Rock presented Jorge Masvidal with the coveted and inaugural BMF Championship after the latter beat Nate Diaz, Nate Diaz responded with some choice words for The People's Champ that made some of us think that Diaz was gearing up to lay the smackdown on everyone's favorite Hollywood action star inside of the squared circle. Alas, The Rock is officially retired from the ring, but that does not close the door on a potential WWE run for Diaz.
7

Tom Brady
Prior to coming out of retirement and becoming a Tampa Bay Buccaneer, Rob Gronkowski hosted this year's WrestleMania event where he won the 24/7 Championship, a belt that he is still in possession of to this day. R-Truth has been cutting promos challenging for his belt back, but every time, he shows that he has mistaken Gronk for Tom Brady. Which has led to speculation that Brady may make his WWE debut to set Truth straight in honor of his Bucs teammate.
RELATED: WWE Top 10 divas OMG Backstage Stories photos and video online
6

Giannis Antetokounmpo
Giannis Antetokounmpo has been very open about his love for pro wrestling, to the point that it has been a tradition for him to gather his team before every away game to do wrestling moves on the opposing team's mascot. It leaves some to wonder if the Milwaukee Buck will ever do wrestling moves in an actual WWE ring. Some are surprised that he hasn't done so already.
5

Jon Jones
It was only mere hours ago (as of this writing at least) that Jon "Bones" Jones has decided to vacate his belt after having a tiff of sorts with Dana White. As a result, Jones' status and future with UFC seem unclear at the moment, but if this means we have truly seen the last of Jones in an octagon, perhaps WWE could come knocking at his door next sooner rather than later.
RELATED: Gina Carano UFC News Movie photos and video online
4

Enes Kanter
This one is a little more of a confirmation than a rumor. Enes Kanter of the Boston Celtics confirmed to TMZ that he has been in talks with Triple H and Paul Heyman to join WWE once he retires from his basketball career. Kanter already made a cameo for WWE last fall when he beat R-Truth to win the 24/7 Championship. We will have to wait a handful of years to see this come to fruition, but we may finally get that much-anticipated rematch pitting Kanter vs. Truth in a few years' time.
3

Cris Cyborg
Cris Cyborg has openly expressed interest in the past to become a wrestler not only for WWE, but for AEW as well. Unless WWE wants to risk missing out on one of the most popular female fighters in the world and lose her to their competitor, then they ought to find a way to hire Cyborg sooner rather than later.
2

Ryan Ellis
Last December, while in attendance for an episode of WWE Monday Night Raw, Ryan Ellis was taken backstage for an interview cameo where he spoke about how WWE compares to NHL. This led to some speculation that the hocket player could be preparing to get in the ring. He hasn't yet, but the keyword there is "yet." Give it time and he may be swinging a hockey stick in a wrestling ring near you.
1

Paige VanZant
Much like so many other athletes on this list, Paige VanZant had a conversation with TMZ where she declared that she had some interest in signing with WWE. At one point, it was even rumored in 2018 that she had a closed-door behind the scenes meeting with Stephanie McMahon. Mind you, since it's been two years, that must mean that the meeting went nowhere in getting Paige to WWE, but never say never.