Vince McMahon Hottest WWE Top photos and video online Real Life BIO
Vince McMahon has rubbed wrestlers the wrong way many times over the years, and these ten publicly denounced WWE's chairman in real life.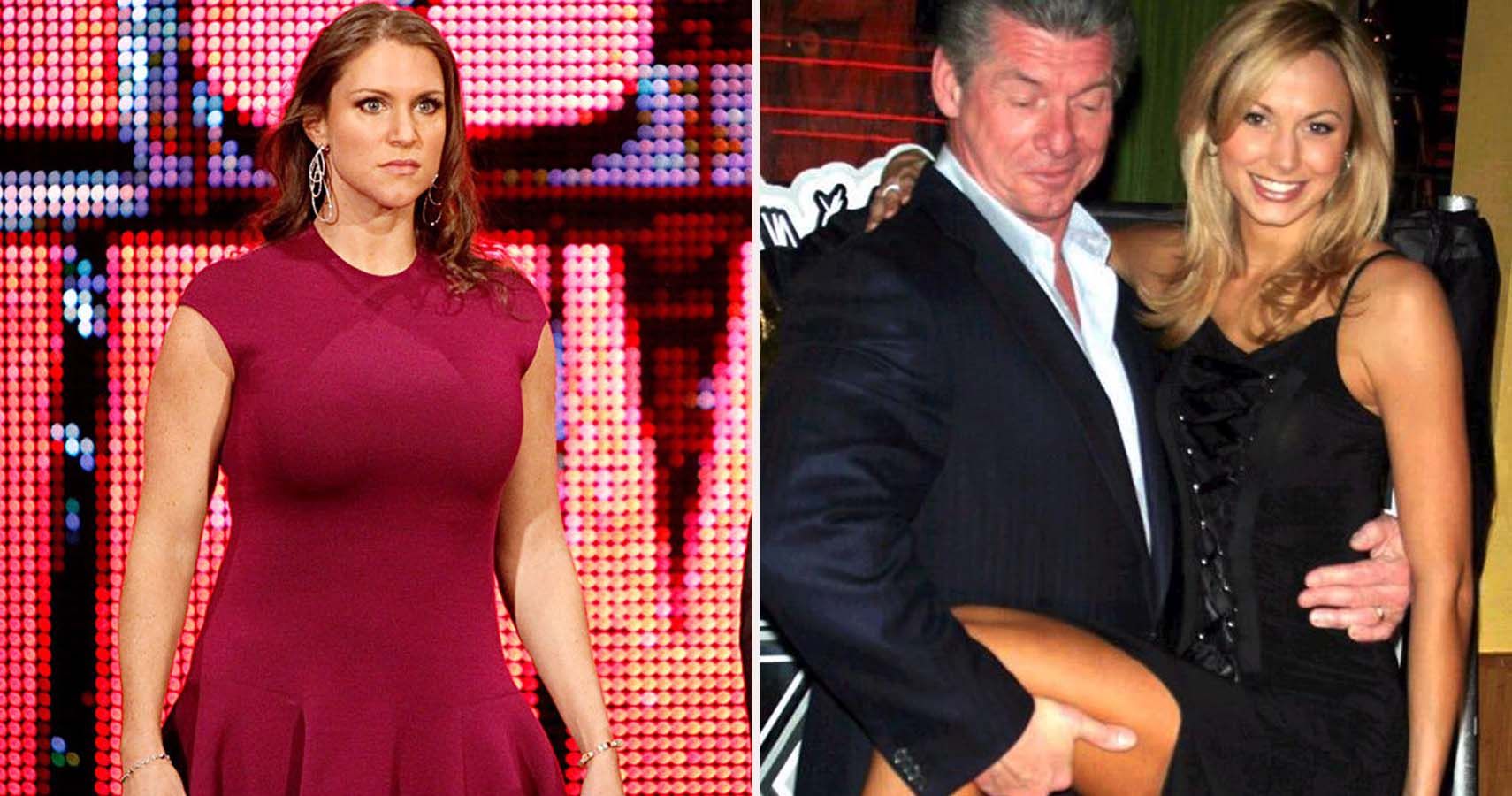 As the Chairman of the biggest professional wrestling promotion in the world, Vince McMahon has crossed paths with thousands of wrestlers over the course of his career. Never one to stay away from controversy, everyone involved in the industry has an opinion about him.

McMahon is a fantastic businessman, but has been repeatedly accused of being out of touch with what is going on in the ring in recent years. He has rubbed a number of people the wrong way, including a number of wrestlers. Some of them are not a fan of Vince McMahon and let him or other people know exactly what they thought of him.

Vince McMahon Hottest WWE Top photos and video online Real Life BIO
10

Jon Moxley
Since leaving WWE, Jon Moxley has quickly become one of the biggest stars in professional wrestling. He has had a number great matches since leaving the promotion and as the current AEW Heavyweight Champion, he is one of the biggest faces in AEW.
In a recent interview, Moxley talked about the difference in the working styles of AEW and WWE. In the interview, he called Vince McMahon a '74-year old madman', so Moxley clearly is not in two minds about having left WWE and is enjoying his time away from the promotion.
9

Gail Kim
Gail Kim is perhaps one of the greatest women wrestlers to have completely turned her back on WWE. She had two runs for the promotion, the first from 2002 to 2004 and the second from 2008 to 2011. Her second run with WWE came to an end when she chose to eliminate herself from a Battle Royal to determine the number one contender for the Divas Championship.
In a number of interviews since leaving, she has openly criticized Vince McMahon, even calling him an 'a**hole' on an Instagram post by Kurt Angle.
8

Lance Archer
Lance Archer is currently having a strong run in AEW. Managed by Jake 'The Snake' Roberts in AEW, Archer had a brief run with WWE back in 2009. His time with the promotion did not work out very well, as he left WWE the next year to return to the independent scene.
In an interview after leaving the promotion, Archer accused McMahon of taking his identity away. Minutes before a show, he was informed that he would be required to cut his long hair, a look he sports in AEW today. Vince McMahon then informed him that he intended to first break him down and build him back up; something that did not sit well with Archer.
7

Kenny Omega
When Kenny Omega's association with New Japan Pro Wrestling came to an end, he became the hottest free agent in the industry. Fans around the world hoped that they would finally get to see Omega in a WWE ring.
Omega ended up signing with AEW, with fans divided on whether he was better off in NJPW. In response to a backstage incident when Kota Ibushi high-fived Vince McMahon without knowing who he was, Omega said that some of the best wrestlers in the world weren't 'walking on eggshells and sh**-scared of their boss'. It was a clear insult aimed at Vince McMahon and the work culture of WWE.
6

Scott Steiner
Scott Steiner is perhaps one of the most iconic pro wrestlers of all time, but not always for the best reasons. Since leaving WWE, Steiner has become involved in more and more controversial incidents.
RELATED:WWE Top 10 Injury Times A Major Totally Derailed Plans photos and video
The most recent incident being Steiner threatening Hulk Hogan and his wife before the Hall of Fame ceremony. That is just one instance in a long list of erratic behavior for Steiner. After leaving WWE, Steiner has taken multiple shots at the McMahons, calling Vince McMahon a 'piece of sh**' on multiple occasions, and using more unsavory words to describe Stephanie McMahon.
5

Tye Dillinger
Tye Dillinger was released by WWE in February, 2019 and he quickly signed with AEW. Now known as Shawn Spears, he has established himself as one of the promotion's most dependable mid-card heel acts.
With a run in the tag-team division still potentially in the works, Spears figures to be an important part of the promotion moving forward. According to reports, Spears told Vince McMahon that he is insulting the audience's intelligence, on his way out of the promotion. His frustration was understandable, as the Tye Dillinger character was barely used after being called up to SmackDown in 2017.
4

Bruno Sammartino
Bruno Sammartino is widely regarded as one of the greatest of all time. At a time when pro wrestling wasn't nearly as well known as it is today, Sammartino was selling out Madison Square Garden and embarking on a championship reign that lasted longer than a decade.
However, he had a strained relationship with Vince McMahon. Sammartino was upset with the increased abuse of steroids in the business. In a 1991 interview, Sammartino called McMahon's initial steroid testing a sham. In the interview, he said that the business was 'infested with drug abuse', and he likely held Vince McMahon accountable.
3

Eric Young
Sanity was called up to SmackDown without Nikki Cross or a creative plan in place for the faction. It was only a matter of time before they fell into complete obscurity, with the promotion splitting up the team before they had a proper run together.
RELATED:John Cena WWE Top 10 Most Recent Matches From Worst To Best
Eric Young's move to Raw saw him fall completely off the radar. He was barely in any meaningful storylines and spent weeks at a stretch off programming altogether. Young was released by the promotion in April, with AEW snapping up a number of the releases. Before leaving WWE, Young reportedly told Vince McMahon that he had failed as a leader.
2

Luke Gallows And Karl Anderson
Luke Gallows and Karl Anderson recently made their Impact Wrestling debut at Slammiversary. After a largely unsuccessful run with WWE, The Good Brothers spoke about their experience with Vince McMahon.
After stating that they were advised by several stars to be in constant communication with McMahon, Gallows and Anderson pitched him ideas for their team. They then accused McMahon of stealing the idea and using it for other wrestlers in the promotion. While not a straight insult directed at the WWE Chairman, indirectly accusing him of stealing is quite a big deal.
1

Brock Lesnar
Brock Lesnar was not happy with the main event of WrestleMania 34. The match against Roman Reigns was largely criticized by fans and critics alike. A video surfaced of Brock Lesnar throwing his Universal Championship at Vince McMahon as soon as he walked backstage.
There were reports that Lesnar was seriously considering a UFC return at the time, but that didn't end up working out. While Lesnar did not insult McMahon with his words, throwing the top prize at him after a match is just as insulting, if not more so.
Vince McMahon Hottest WWE Top photos and video online Real Life BIO